Light and Shade Counselling
Joanne Gibson BA (Hons) MSc
Are you constantly tense, worried or on edge?
Unable to concentrate?
Experiencing negative thought patterns?
Feeling overwhelmed and anxious?
Low self-esteem and lacking in confidence?
Are you a people pleaser seeking acceptance and approval?
Wondering if counselling is for you?
I also offer child and adolescent counselling, if your are a parent or carer and have noticed a change in your child's behaviour please click on the button below to find out how I can help
"Am I living in a way which is deeply satisfying to me, and which truly expresses me?" Carl R.Rogers
My name is Joanne and I am a fully qualified counsellor, and a registered member of the British Association for counselling and psychotherapy (MBACP), I am also registered accredited with the National Counselling Society (NCS)
I am an integrative counsellor which means I am able to draw on several counselling approaches, Psychodynamic, CBT and Humanistic to best suit your needs. I am also a Positive Psychology Practitioner and Coach
 I am based in Hornchurch and Harold Wood. I offer therapy to children (6 to 10), Preteens/Tweens (11 to 13), adolescents (14 to 19) and adults. 
I know from personal experience it can be difficult to make that initial contact with a counsellor, and take that first step to seeking help. I want you to feel at ease before you meet me. I offer a free 15-minute telephone conversation; this will give you the opportunity to decide if you feel comfortable to work with me.
I also have a team of experienced counsellors working with Light and Shade Counselling, please feel free to read their profiles.
"You don't have to see the whole staircase, just take the first step." Dr Martin Luther King Jr
Short-term and long-term therapy is offered, which will be led by you.
Sessions can be offered as face to face, telephone or via Zoom
Sessions can be weekly or every other week whichever suits your needs.
The daily challenges of life can become overwhelming and whilst family and friends can be a great source of comfort and support, speaking to those personally involved can be difficult.
I offer a space for you to share those concerns, and not being personally involved means I can listen, be objective and you can feel safe and reassured that what you share will go no further.
Face to face sessions are still available at Light and Shade Counselling in the Hornchurch office. It is important that you read the Covid 19 secure statement that ensures the safety of all clients and counsellors. This is set out in a separate document and based on the government guidelines. Please download the document here.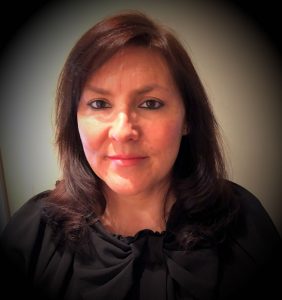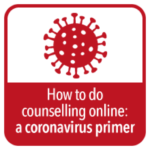 "Joy and sorrow are the light and shade of life; without light and shade no picture is clear" Inayat Khan